Valentine's Day at The Camp, Lake Hawea
It's "only a day" but many people LOVE to be in LOVE with the most romantic day of the year. We love hosting couples at The Camp and seeing people create lasting memories. It's what we do.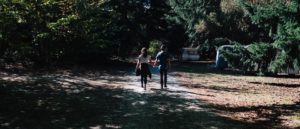 If you needed any more convincing, here's our guide to the romantic day itself from a nature perspective and some fun facts you may not know about Saint Valentine's Day
History
Valentine's Day, also called Saint Valentine's Day or the Feast of Saint Valentine, is celebrated annually on February 14. It originated as a Western Christian feast day honouring one or two early Christian martyrs named Saint Valentine and is recognized as a significant cultural, religious, and commercial celebration of romance and love in many regions of the world.
Valentine's Day customs – sending greeting cards (known as "valentines"), offering confectionary and presenting flowers – developed in early modern England and spread throughout the English-speaking world in the 19th century. In the later 20th and early 21st centuries, these customs spread to other countries, like those of Hallowe'en, or than aspects of Christmas, (such as Santa Claus).
Valentine's Day is especially celebrated in many East Asian countries with Singaporeans, Chinese and South Koreans spending the most money on Valentine's gifts. Other countries have adapted the day to suit their cultural identities with new twists on this historic day (see below).*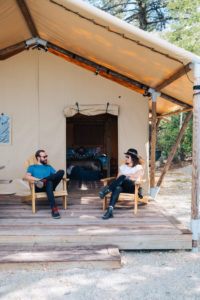 Here's The Camp's top five ways to make nature-based dates romantic for Valentine's:
Go Camping – Getting back to nature, star gazing, getting cuddly under the sleeping bag all makes for a VERY romantic night. Up your game but upgrading to a glamping tent for ALL the creature comforts of a 5 Star hotel but way cooler.
Take a hike – Working out together and connecting as you do it, is one way to open up your relationship, explore new terrain and be with nature, which we all know is good for you.
Watch the Sunrise - Who doesn't love a good sunrise -so romantic, the birth of a new day and full of possibilities. The start of another beautiful day together
Watch the Sunset – Reflect on the day together over a glass of wine or two, share stories of your favourite sunsets and create new memories together as you watch the sun set over Lake Hawea #lifegoals
Create a special meal together outdoors – Whether it's a one-pot meal on a gas stove, a BBQ or a romantic picnic under the trees (we can do this for you by the way 😊), creating a special meal together with limited tools at your disposal is a great way to connect, problem solve and is especially romantic for new couples
Have we convinced you that a nature date is the way to go this year? Checkout our Romance Glamping Packages here - Romance Package
Valentine's Day - Did you know?
In Saudi Arabia, in 2002 and 2008, religious police banned the sale of all Valentine's Day items, telling shop workers to remove any red items, because the day is considered a Christian holiday.
In South Korea, women give chocolate to men on February 14, and men give non-chocolate candy to women on March 14 (White Day). On April 14 (Black Day), those who did not receive anything on February or March 14 go to a Chinese-Korean restaurant to eat black noodles (jajangmyeon) and lament their 'single life'.
In the UK, just under half of the population spend money on their Valentines and around £1.3 billion is spent yearly on cards, flowers, chocolates, and other gifts, with an estimated 25 million cards being sent.
In Wales, some people celebrate Dydd Santes Dwynwen (St. Dwynwen's Day) on January 25 instead of (or as well as) Valentine's Day. The day commemorates St Dwynwen, the Welsh patron saint of love. The Welsh name for Saint Valentine is Sant Ffolant.**
*Source Wikipedia
** Source Wikipedia