In the first of our 'Meet The Team' interviews, we get to know Rob Oxley, our Camp Head Grounds Keeper. You'll see Rob hanging around The Camp, keeping things looking great and fixing things that are broke. Using is his extensive experience working in events and landscaping, Rob is a key part of the management team.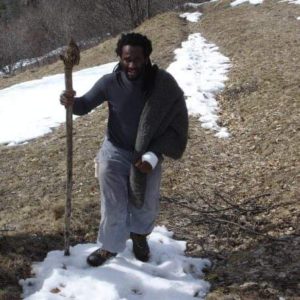 Born in Wales in 1968, Rob spent most of his childhood as an army kid. With his Dad in the British Army the family travelled a lot including a stint at the world-famous Stonehenge and Germany. This early wanderlust no doubt kick-started Rob's lifelong love of traveling and experiencing new cultures.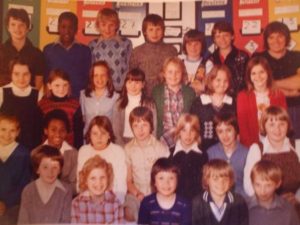 Rob left school at 16 and sat his mechanical apprenticeship at the Royal Electrical and Mechanical Engineers (REME) in London. Completing the two-year apprenticeship in 1986, and after his Dad retired, Rob moved to Barbados with his Mum and Dad.
With both parents hailing from Barbados originally, before meeting each other in London in their early 20s, it was a natural choice to escape army life and live the island life for a change of pace. Landing on the island as young 18-year-old, Rob initially helped his Dad build their family home, situated in stunning Saint James, right on the Caribbean Coast. Located on the west coast of the island of Barbados. It's known for the upscale resorts, golf courses and restaurants dotted along its Caribbean Sea coastline, with a parish population of around 30,000.
"It was great to finally see and experience my Bajan culture and spend time with the family, said Rob. "Having travelled extensively, I was used to different cultures, but nothing beats being immersed in your own culture", he added.
Rob soon embraced island life, learned to cook (especially fresh from the ocean) and experienced the food and lifestyle to its fullest.
"I surfed a lot", reminisces Rob. "Basically, I lived the island life exactly how you'd imagine it to be: everyday it was beaches, fishing, sailing, jet ski, hot sun and surf. I was living the dream. It was a brilliant life".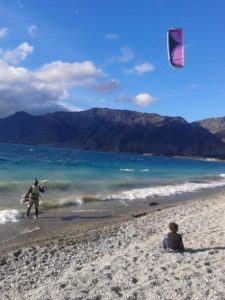 Not long into his Barbados experience, Rob's life took on a new turn both family wise and career wise. Rob's son Jermaine, who is now 29, was born in Barbados. While he now lives in Canada, studying Visual Arts, he and Rob are close and talk all the time.
It was Jermain's arrival, and his first "proper job with responsibility", that saw Rob really start on his career path. He worked for 5 years as a machine operator in Saint James with a team of 4 working for him at a factory that printed food and commercial boxes. He learned lessons in discipline, standards and leadership which set him up for his future roles.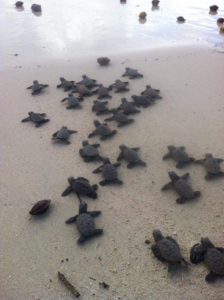 However, it wasn't long before a change of pace was needed and Rob moved back to London in 1991 where he got his first taste of hospitality, completing a food and beverage hospitality course. After just six months he started work at Harrington Hall, owned by a wealthy Arabian family, managing the conference and banqueting operations for events.
Rob's hospitality career spans over 15 years, with highlights such as the Raddison Group's Grafton Edwardian Hotel,  the Waldorf Hotel and Soho House to name but a few.
So what's some of the highlights from such an illustrious hospo career? "I've worked for some of London, and the world's, best known high-end establishments, including Soho House where I was asked to open a number of new venues and bars. It was pretty mad and intense at times and nothing shocks you," adds Rob.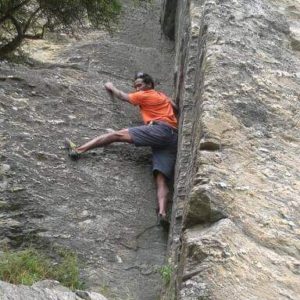 Rob's served a few celebs in that time as you can imagine including Kylie Minogue, Robert DeNiro, Michael Schumacher, Jean-Claude Van Damme.
"While that was all great, I just felt I wasn't t going anywhere career wise, so I left the industry and decided to do a course in gardening and then opened a small gardening business. Possibly London's first sustainable gardening business," Rob laughs.
The business started as just Rob, a push bike and some tools contained in a branded trailer that rode around London doing gardening jobs through word of mouth and bookings. It soon expanded and Rob had quite the gardening business on his hands, but the lure of travel was too much.
Rob's spent a lot of his life working hard and traveling hard, taking in destinations across Europe, Africa, Spain, South America, Canada and the Caribbean. In 2008 though, it was the pull of New Zealand that caught Rob's eye and in 2008 he moved to Wanaka with his partner at the time Ruth.
Travelling with them was Rob's second son Harry, who was born in London in 2007, and third soon Otis was soon born in New Zealand in 2009 and daughter Rhona was born in 2018 in Wanaka, completing his family.
With no real plans for work or a business when arriving in Wanaka, Rob looked for work in the gardening industry, but initially came up a blank. It was an ad for a job at Wastebusters' green waste department that proved successful getting Rob on the ladder locally. This soon followed by a stint at Queenstown Lakes District Council looking after the Wanaka irrigation systems, gardens, parks and recreation and some work for Wanaka Landscapes.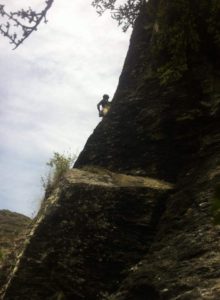 Fast forward 12 years from when he first disembarked that plane into NZ and Rob's been with The Camp team for two years now responsible for ensuring The Camp grounds and accommodation look stunning year round. His experience in events and hospo is a great addition to the team as The Camp expands its event operations in 2021 with the completion of 'The Beehive' - a purpose-built geo deisic dome that will cater for 100+ people.
"The Camp is a really special place. It showcases a really different perspective to Wanaka. It's super green most of summer, unlike other areas which are dry and very Central. It's stunning here", adds Rob.
"It's funny", says Rob. "You make decisions in your life about work and your career, not quite sure how it all fits together one day. Yet here I am in a place I love living, using my life skillsets in one role now. I finally feel my work life skillset is now fully put to use," says Rob.