The Camp Food Truck & Bar, Lake Hawea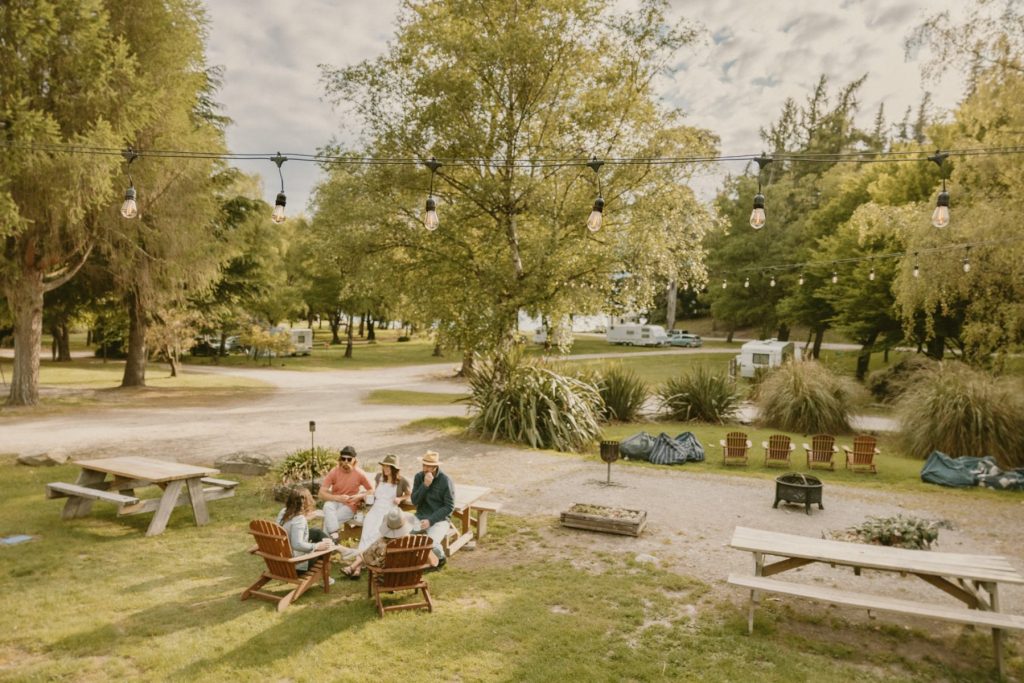 Welcome to The Food Truck & Bar
Sat 9th and Sun 10th April – Apologies, no breakfast service this weekend, but we will be open from 5pm both days for dinner and LIVE Music this Sunday….so join us for dinner.
The Food Truck and Bar at The Camp is now open Thursday, Friday, Saturday and Sunday from 8-11am for breakfast and 5-8pm for dinner. We can provide contactless service so no covid passport needed to come and grab a bite to eat.
Serving delicious bites for breakfast and dinner, come and gather at our new foodie hub and relax in the park-like settings or take a stroll down to the lake. Serving Good Joe Coffee from Al Brown, plus a selection of alcoholic and soft drinks, The Food Truck is the place to be this summer.
Relaxed vibes, surrounded by nature, great food and good people. Bring family and friends and kick-back and relax. Checkout pour Facebook page for specials and live music events.
---
The Camp Food Truck & Bar Summer Menu
From 8-11am
Freshly baked berry muffins, pastries and slices baked fresh daily
Toasted bagels GF option available $2                          12
honey baked bacon, fried egg, cheese & tomato relish
or
roasted mushroom, halloumi, fried egg & red pepper relish
or
hot smoked salmon, creme fraiche, red onion and dill
From 5-8pm
Beef burger (GF option available $2)                                                18
grass fed beef, McClure pickles, tomato relish, swiss cheese, black garlic aioli, slaw & fries
Haloumi burger (GF option available $2  )              18
fried haloumi, mushrooms, red pepper relish, aioli, slaw & fries
Blue Cod Tacos                                                                       18
crispy fried blue cod with shallots, slaw, lime aioli, chilli, & coriander
Fried chicken                                                                          16
free range chicken breast bites with asian herb salad, peanuts & chilli ginger dipping sauce
Camp salad (GF)                                                                    14
quinoa, slaw, cranberries, fresh herbs, toasted almonds, & lime coconut yoghurt dressing
Wood fire pizza (GF option available $2)
Margarita                                                                             16
tomato, mozzarella & basil
Hawaiian                                                                               17
ham, pineapple, tomato sauce & cheese
Fungi                                                                                       18
slow roasted mushrooms with halloumi, red onion, mozzarella & fresh herbs
Martinez                                                                                 19
chorizo sausage, red onion, roasted red peppers, mozzarella, chili & thyme
Smoked Salmon                                                                  21
hot smoked Stewart Island salmon, red onion, crème fraiche, capers dill & mozzarella
Sides 8
fries with aioli, house slaw, ranch dressing, guacamole, corn chips
Dessert
Doughnuts                                                                               8
served hot with cinnamon sugar & chocolate dipping sauce
We use cookies to personalise content and ads, to provide social media features and to analyse our traffic. You consent to our cookies if you continue to use this website.