The Camp Food Truck, Lake Hawea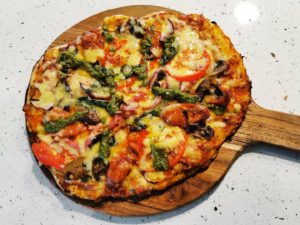 The Camp Food Truck Updated Opening Hours
From the 9th of February 2021, The Camp Food Truck will be changing its hours of operation. From this week, we will be open….
o Wednesday and Thursday for dinner – 5pm-8pm
o Friday, Saturday and Sunday all day – 8am-8pm
o Sunday night pizza night – world-famous pizzas from $12
o Blackboard menu every night with specials available -come and see the board or checkout our Facebook page for details.
The Camp has become a regular hangout for locals and visitors alike, so come Gather at The Camp for breakfast, lunch or dinner each weekend and Weds and Thurs nights for dinner. Checkout our ever changing specials menu board or our popular 'Camp Pizza Night' held every Sunday night from 5pm to 8pm, with pizzas are from $12 to $16 (dine-in only).
We also cater for groups on request and with our large geo dome 'The Beehive' being completed soon, we have plenty of indoor and outdoor space for your next special occasion. Just ask one of the friendly team next time you visit.
How to Order? Call us on 027 226 0299 to make your order or just order when you arrive. Check out our Facebook page for any specials before ordering.
Payment method:  Paywave on collection or cash.
Location: We are located at The Camp Lake Hawea. Drive into the campground and head towards the office area (left hand side), park-up and walk past the office to the Food Truck to collect or place your order.
Why not park up for a while, enjoy the view, let the kids loose on the playground and have a yarn with others while you are waiting for your order or dine in and gather at The Camp for a while. Stop, breathe, relax and enjoy our stunning surroundings.
We use cookies to personalise content and ads, to provide social media features and to analyse our traffic. You consent to our cookies if you continue to use this website.