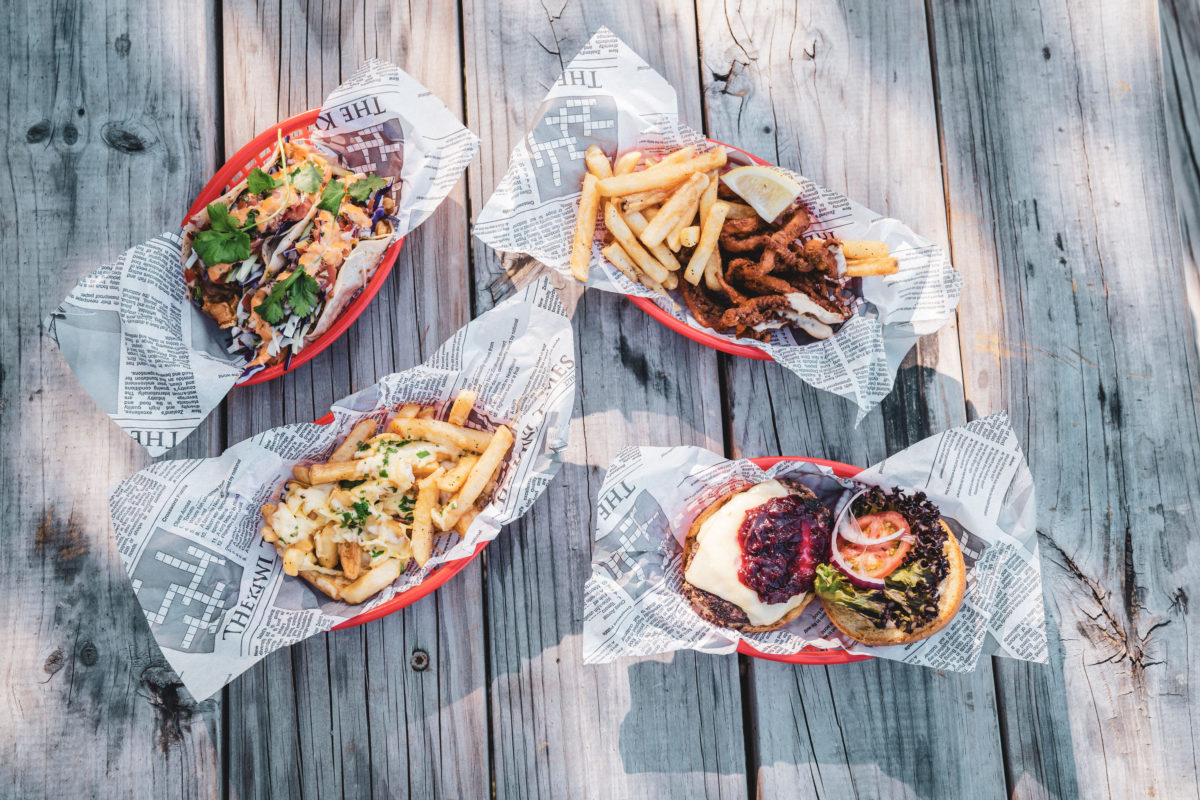 The Camp Food Truck is open every Friday, Saturday and Sunday for takeaways or diner in on-site (under health guidelines).
Traditional kiwi camping fare available from 9am until 7pm including delicious barista coffee from Good Joe Coffee Company, breakfast bagels and treats, great burgers, fish & chips and tacos. Full menu below or Click here to download the menu.
How to Order? Call us on 027 226 0299 to make your order or just order when you arrive. Check out our daily treats on our Facebook page before ordering.
Payment method:  Paywave only on collection or credit card over the phone.
Location: We are located at The Camp Lake Hawea. Drive into the campground and head towards the office area, park-up and walk past the office to the Food Truck to collect your order.
Why not park up for a while, enjoy the view, let the kids loose on the playground and have a yarn with others while you are waiting for your order or dine in and gather at The Camp for a while. Stop, breathe, relax and enjoy our stunning surroundings.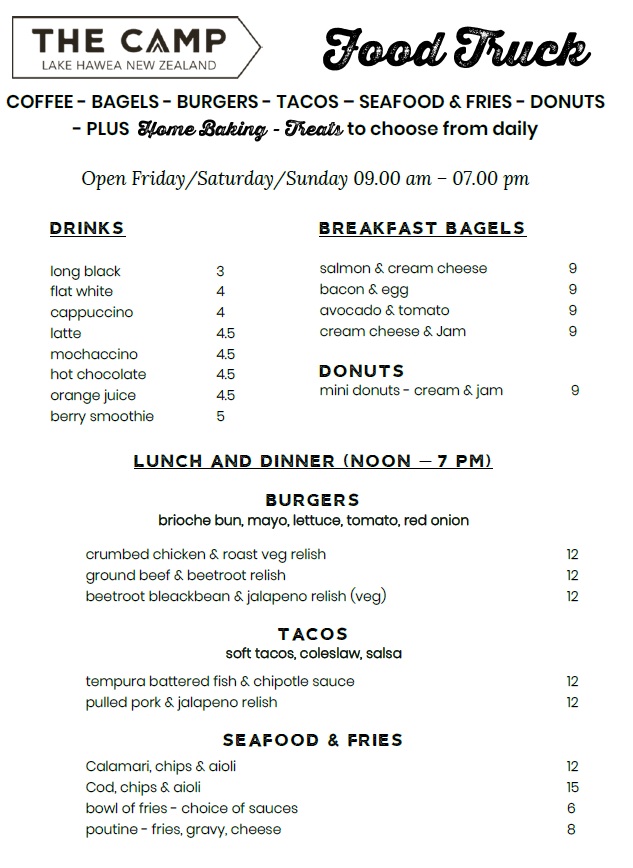 We use cookies to personalise content and ads, to provide social media features and to analyse our traffic. You consent to our cookies if you continue to use this website.