At The Camp we love trying international flavours and this year we have been lucky enough to have chefs from all over the world join us. Israeli chef Hadas is the woman behind our amazing, healthy Israeli treats that have been flying out of the Food Truck every weekend. If you haven't tried her falafel or meat pitas yet, you are missing out. Hadas' fried kubbeh has also been a huge hit and for something healthy and packed with flavour, try her veggie couscous.
We caught up with Hadas to find out more about her, her passion for Israeli food and her love of travel.
Meet Hadas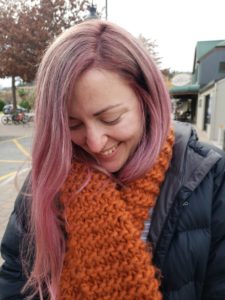 Where is home for you?
Home is definitely Israel even though I've lived in many different countries (India, France, Belgium and Norway and now Wanaka for the past 7 months!). Originally I'm from the north of Israel, a region called Misgav in the Galilee. But for the past 4 years I lived in Jerusalem.
What inspired your food journey?  I don't know if I can say I really have a "food journey" but it's just something I've always liked doing and been pretty good at. Definitely my mom is a big influence. She would cook for us every day. It was really important to her that we have a fresh meal everyday and she would always put so much effort into it and make sure it was healthy and delicious, especially since our house was vegetarian. As a result me and my two brothers are pretty passionate about cooking and making interesting, challenging things. In terms of places- my mom is Israeli so there was a lot of that food, but we also lived in India for 4 years when I was a kid and that was a very big influence in our kitchen. We eat lots of home cooked Indian food in our house. I also got the opportunity to work with a chef in a food truck back in Israel as a summer job before university. He also cooked vegetarian and he was so creative with it, I learned a lot from him, including the amazing veggie burger recipe (you MUST try this if you haven't already - it may even convert the biggest mat eaters in your house!).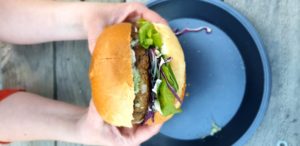 What made you want to come to New Zealand?
I decided to come to new Zealand because I had always wanted to, maybe because of Lord of the Rings 😅 or just the scenery and the nature really drew me in. I had also never lived and worked abroad by myself for a long period of time. I was at a place back home where I just felt like it was time. I had finished school and was at a crossroads with my job, to accept a promotion or leave, and I thought this was my chance to do the working holiday before I passed the age for it (I'm almost 29 now). It turned out to be the best timing ever with everything that's happened since.
What's your favourite Israeli dish and why?
There is so much good Israeli food, especially since there isn't such a thing as one style or cuisine in Israel, it's a mix of foods from different Middle Eastern and North African countries and the local Arabs/Palestinians as well as European food- that's what makes it so diverse and rich. For me personally one of my favourites is Kubbeh soup (like the fried ones we sell but more like dumplings in a delicious vegetable soup), it's Iraqi- Jewish originally and it's one of my favourites when eating out in the amazing Jerusalem market.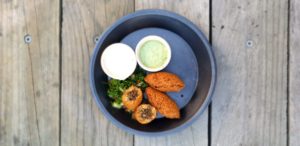 What summarizes Israeli food?  Fresh, rich and flavorful. When I think of the food in Israel i think of all the wonderful fresh and cheap vegetables you can get. This was the inspiration for the Couscous with vegetables dish at The Food Truck (below).
What's your favourite food place in Wanaka -aside from The Food Truck - and why? Probably Firebird fried chicken, those thyme fries-yum! And I also love love spicy food.
What do you love most about NZ? I love the nature of course and am looking forward to traveling a lot this summer, and I love the chilled energy of the country (I haven't spent that much time in the big cities). Coming from a big crazy city like Jerusalem, people here are very nice and easy going and don't seem to take life too seriously :)
Hadas will be heading off on her travels soon and we will miss her. Her healthy take on Food Truck dining has been a welcome addition to The Camp and the Hawea community, so thank you. That begs the question.... what cuisine is up next for The Food Truck at The Camp??? Watch this space... Check-out our menu here and keep up to date with The Camp on Facebook here or Instagram here.