For the love of French cuisine
Chef Romaric Pessey's love of French cuisine started at the tender age of 15 when he was mesmerized by the sparkle of the commercial kitchen stove, worktops and all the shiny silverware when he visited a professional kitchen as part of a school trip.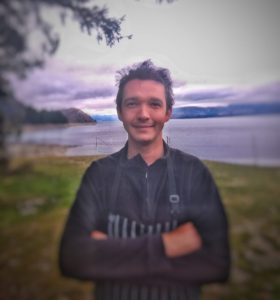 Fast forward to 2020, aged 30, Romaric is bringing his classic French cuisine to the Southern Lakes of New Zealand.  How?  Well he is taking on The Camp food truck at Lake Hawea for the season, or as he calls it "Le Camp Auto Grille".
Romaric originates from the alpine town of Annecy in the French Alps, just half an hour from Geneva and so he is no stranger to the mountain lifestyle that Hawea and Wanaka offer.
After stints in a local restaurant and a summer in the Caribbean cooking ocean to plate with fresh fish and lobster, he spent four years in the UK training under 2 Star Michelin Chef Martin Burge where he honed his classic French style and English language at Whatley Manor Hotel & Spa in Malmesbury, The Cotswolds.
After a while, Romaric's homeland lured him back again and he was asked to return by his old boss as sous-chef at a new restaurant called Le Jardin de Benjamin in Provence. The hard work and change of scenery paid off and, after just a year, the restaurant and chef Benjamin Collombat received a 1 Michelin Star, something Romaric is extremely proud of.
"We were on a summer break when I got the call from the head chef. I felt so proud, it was such a great achievement," says Romaric.
Not a bad career high at just 25.
The 'star' bug had captured Romaric's heart and he continued his classic training at 2 Star Michelin restaurant Hostellerie de Plaisance in Saint Emilion, before the travel bug took hold again, this time on the other side of the world.
Romaric's love for New Zealand also started aged 15, when his cousins talked constantly about New Zealand. Hearing about the beauty and natural wonders, he made a promise he would come to NZ one day. His parents, not so keen due to his lack of English, put him off the idea, but 15 years later he finds himself in Lake Hawea.
Creating Auto Grille has given Romaric the opportunity to get back to his French roots, bringing authentic, classic and hearty alpine French cuisine to the Hawea, Wanaka and wider community.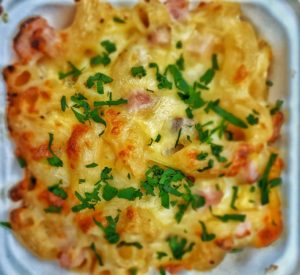 "I wanted to bring The Alps to Hawea and Wanaka with easy, comfort, takeaway food that's affordable, authentic and tasty."
He's certainly done that. The new Auto Grille menu is here for winter, featuring Croque Monsieur, Macaroni au Fromage, Boeuf Bourgignon, Leek and Salmon Quiche, Croissants and more.
Auto Grille is open Friday-Sunday, 9am-7pm for breakfast, lunch and dinner with Good Joe barista coffee too. Dine-in under the warmth of our marquee with BYO wine or beer or take home and feed the family after a day up the hill.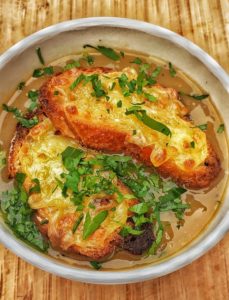 Visit Auto Grille, located in The Camp on SH6. Coming from the West Coast, turn left just before the Hawea bridge. Coming from Wanaka or Hawea? Turn right just after the Hawea bridge.
Bon Appétit!